How do I convert Flash to Video?
Introduction.
Flash animation is widely used on the internet and for advertising. SWF files are very small and the process of creating animation is relatively easy. Suppose we saw some interesting cartoon on the net, saved it and would like to show it our friend or simply watch it on our iPod. Shockwave Flash objects can not be played without special software installed, so probably we won't be able to play the copy we have. In order to watch flash animation on different devices we have to convert flash to video. This can be done with Sothink SWF to Video Converter.
Step 1: Download and install the program.
Download Sothink SWF to Video Converter to a known location. Run the downloaded setup and follow its instructions to install the program.
Step 2: Start the program. Select flash animation to convert.
Start the flash video converter. Its main window will appear: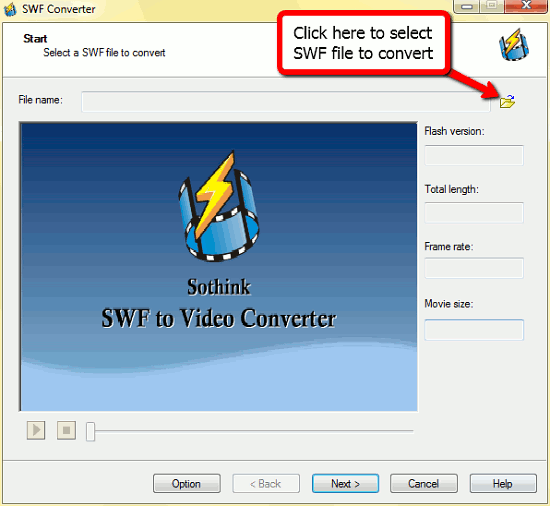 Click the "Browse" button to add SWF files for conversion. In the new window, browse to the folder with flash files, select the one you want to convert and click "Open". The flash file will be added and you can preview it with the mini player.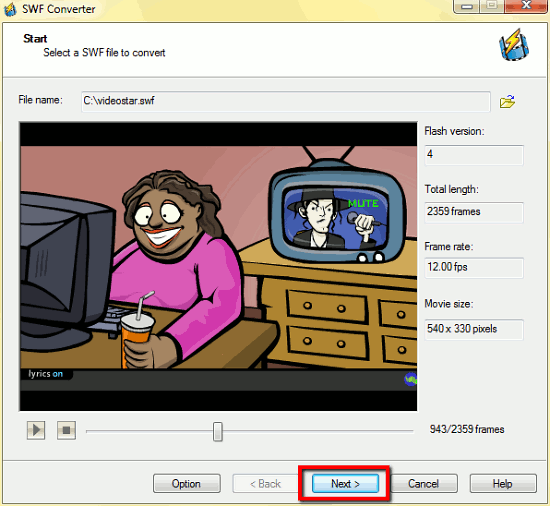 Click "Next" to continue.
Step 3: Setting options. Converting Flash to Video.
The next step allows specifying the crop area and adding a watermark to our future video.
You can set borders for your video clip in the "Crop" section, if you don't want to convert the entire frame.
We will not add any watermarks as we'd like to have a clear image, so simply click "Next".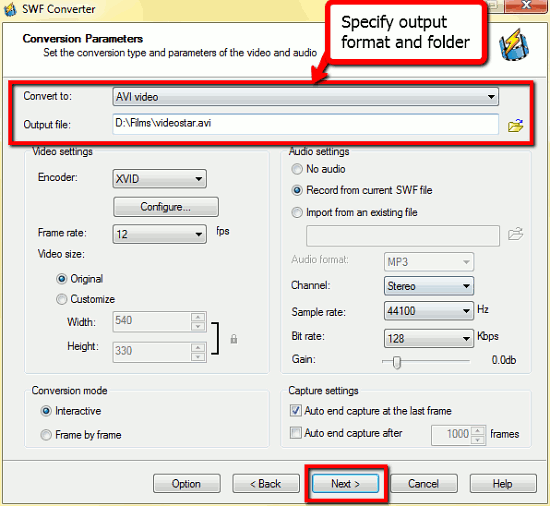 This is the most important step. Here you choose the output folder where the converted file will be saved, and the format to which this file will be converted. Formats can be selected from the drop-down list, and the folder is specified using the "Browse" button.
You can also adjust advanced options below, but we will use the defaults and press "Next".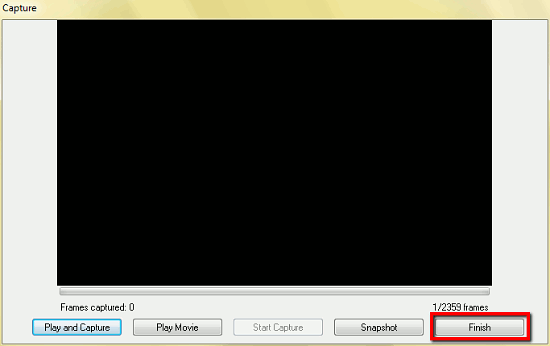 In the last step, you can make some snapshots of the animation, but if you simply want to convert flash to AVI, press "Finish".
The flash to video conversion process will take several seconds. After this you can find the converted video in the output folder that you specified.