How to split m4b audiobooks into chapters for free?
Introduction
Converting music files is not a tough task, especially with a variety of converters to choose from all over the internet. Converting audiobooks can be tricky sometimes though. As iTunes provides files in m4b format, you might find yourself in the situation when you need to listen to your audiobooks on some other device, and the majority of portable devices would definitely prefer your book to be in an mp3 format. What if you would like to split your book into chapters as well? This is a bonus feature within one converter, which makes this tool unique, and this article is for you.
Free m4a to mp3 converter is a free program that allows you to convert the most common audio formats into mp3. It boasts an intuitive interface and a number of one-click solutions. Below is a quick step-by-step guide.
Step 1: Download and launch the program
Download Free m4a to mp3 converter, launch the installation wizard and follow the instructions. Note that there is also a one-click installation mode.
Step 2: Add files
To add your files click on the 'Add files' button on the toolbar on top and select one of the two options.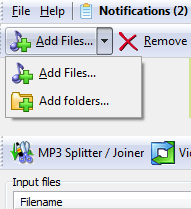 A popup window will allow you to navigate the folders on your PC. Once you select a file or a group of files, they will appear in the main window.
If the file contains information on multiple chapters the program will detect it automatically, and a confirmation window will pop up as a result.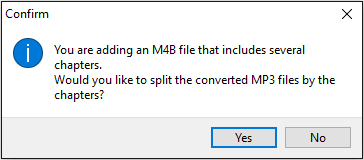 You can listen to all the chapter right here using the built-in media player on the toolbar on top.

Step 3: Convert and save files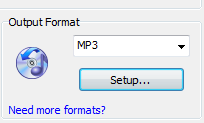 You can also set the bitrate range, the maximum and the minimum values for the output files. A Settings button in the menu above will open the following popup window.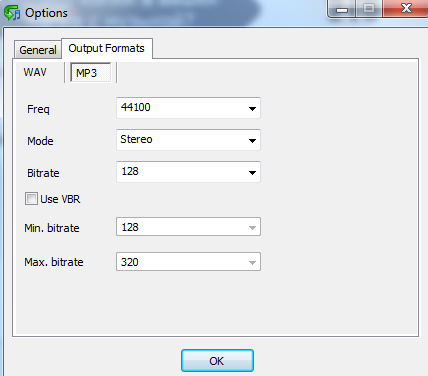 One last step is to select the folder for the output files. Use the menu on the left to do that.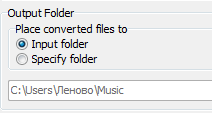 Click on 'Convert' when ready. You can also select an option of shutting down your computer when the conversion is done.