How do I increase volume in MP3 file?
Introduction.
It's not unusual that audio files have different volume level. Some are too loud, others are just too quiet. You may want to increase volume in MP3 files in several cases. For example, if you join two or more files together, it is better when they have approximately the same level. Another example, the audio can be so quiet that you aren't able to hear it with your iPod or some MP3 player in a noisy place.
So, is it possible to normalize sound?
The answer is, yes. We will consider how sound volume can be increased or decreased with help of an easy-to-use Acoustic Labs Audio Editor.
Step 1: Download and install the application.
Download Acoustic Labs Audio Editor to a known location. Start the setup program and follow instructions on screen to install the program.
Step 2: Launch the program, open MP3 file to increase volume.
Launch the program by double-clicking its icon. The following window will appear: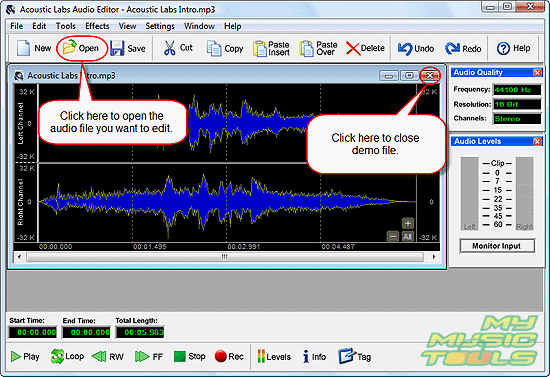 Close demo file by clicking the corresponding "X" button, then click "Open" to add your own MP3 file.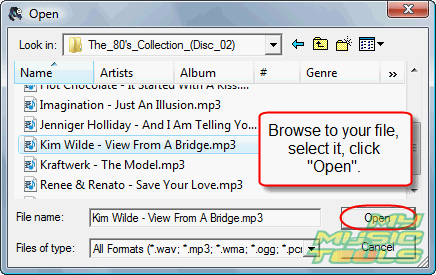 Browse to the file, select it, click "Open".
Step 3: Adjust the volume.
The program will build waveform of the MP3 file. It will take some time, but not much (depends on your system). Now it's time to make some adjustments.
Click "Tools".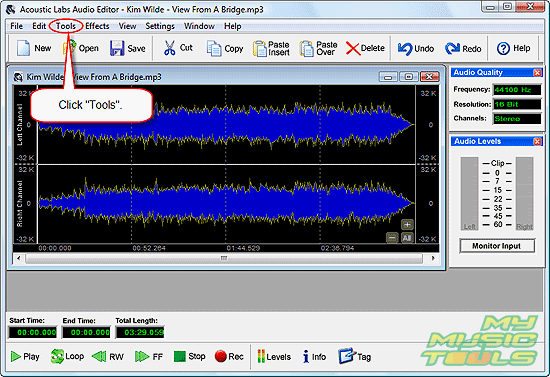 The following menu appears: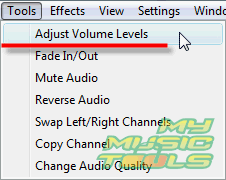 Select "Adjust Volume Levels", which brings you the next window: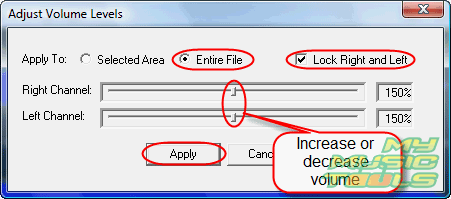 Here you can use sliders to adjust volume. It is possible to adjust it for each channel separately, but for now we suppose that our file has balanced channels. We only need to increase the volume. So let's set it to 150%.
Click "Apply" button.
The file will be processed and the waveform will be rebuilt. Again, it will take some time, but the audio editor works pretty fast.
Step 4: Verify and save your audio.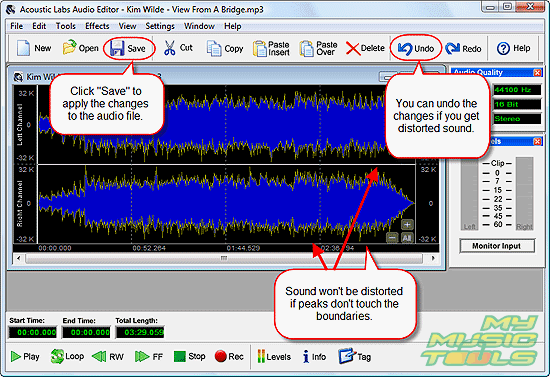 You can verify the results by clicking "Play" button in the lower left corner of the program's window. If you increase volume too much, the sound will be distorted. But actually you don't need to play the whole file to verify it. It is possible to see results instantly by looking at the waveform.
If the peaks don't touch boundaries of the channels, sound will be okay. Otherwise you may need to undo the changes and experiment a little more.
Finally, just click "Save", or select "Save as" from menu "File" if you want to preserve the original MP3.
Evaluation version of Acoustic Labs Audio Editor does not allow you to save changes. You can remove this limitation with your personal registration data after purchasing the program.