How to play MIDIs on an iPhone?
Introduction
MIDI file format is still a quite common format considering that it is quite old. The reason for that is that it has a variety of applications which makes it quite universal compared to typical audio formats. The key advantage of MIDI is that it can make it sound any way you want using a synthesizer, or, like in the case of this article, a converter that supports SoundFonts, an audio format that acts like a synthesizer for a MIDI file.
MIDI Converter Studio is an easy-to-use MIDI converter that works with the most common formats, including the key music ones used by an iPhone: MP3 and WAV.
Follow our tutorial to learn how to convert MIDI files into iPhone formats in just a few easy steps.
Step 1: Download and launch the program
Download MIDI Converter Studio, launch the installation wizard and follow the instructions. Note that there is also a one-click installation mode.
Step 2: Add MIDI files
To add several MIDI files either drag and drop them in the program window or click on the 'Add files' button on the toolbar on top.
Once the files are added they will be displayed in the main window. To delete some click on the 'Remove' button on the toolbar.

Second, select either the default or a custom output folder in the menu below the main window.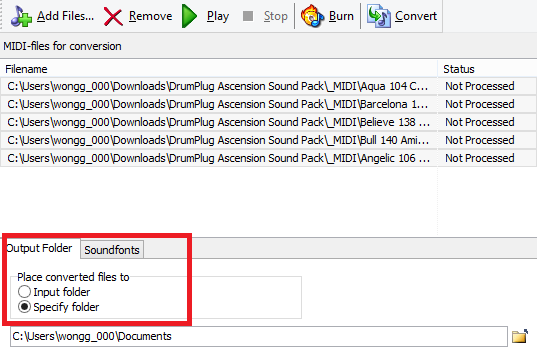 Step 3: Convert files
For ringtones select either MP3 or WAV formats in the 'Output Format' menu on the right.
You can also add ID3 tags, such as Artist and song names in the menu below.
Click on 'Convert' when ready.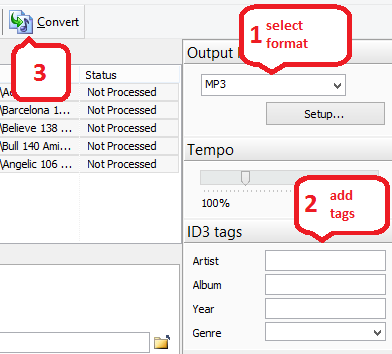 Once the files are converted MIDI Converter Studio will offer you to open the output folder.