How to convert a whole folder of audio files into the OGG format?
1. Launch AudioConverter Studio.
2. When AudioConverter Studio Wizard opens, activate the check box "Convert whole folder".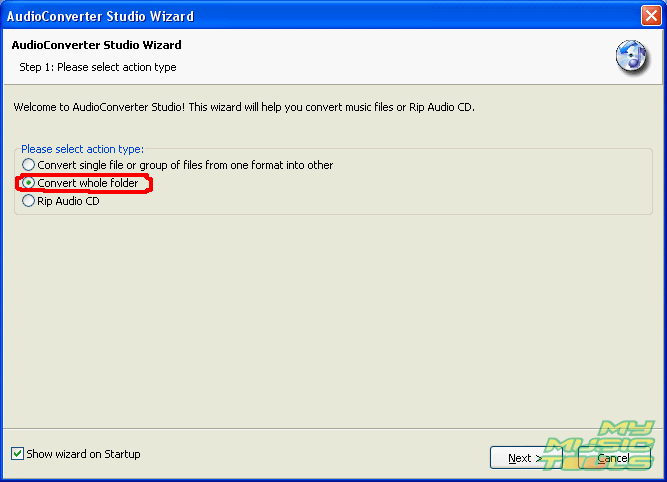 3. Press the button "Next".

4. In the dialog box "Browse for Folder" select the audio files folder you need and press the button "Ok".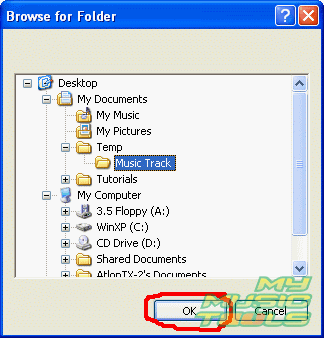 5. AudioConverter Studio Wizard will save the path to this folder. Now press the button "Next".

6. In the next dialog box of AudioConverter Studio Wizard select the target folder for the converted files and click on it. Then press "Ok" and "Next".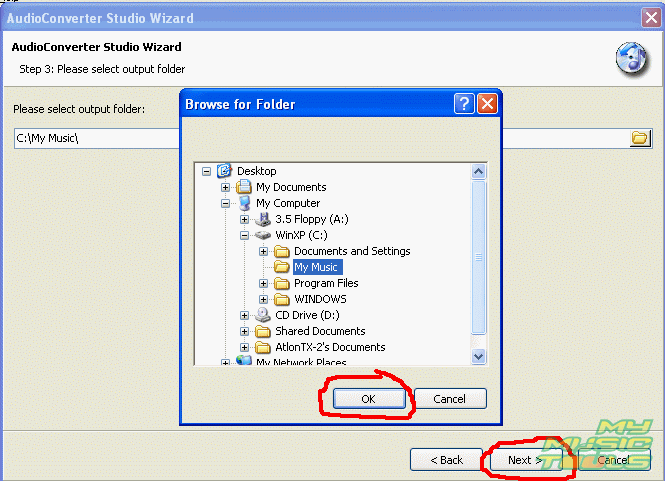 7. In the next window of AudioConverter Studio Wizard select the OGG format and set additional options for the converted files. The program AudioConverter Studio supports such formats as MP3, WMA, OGG, WAV, FLAC, MPC and their corresponding settings. Having adjusted the settings press the button "Next".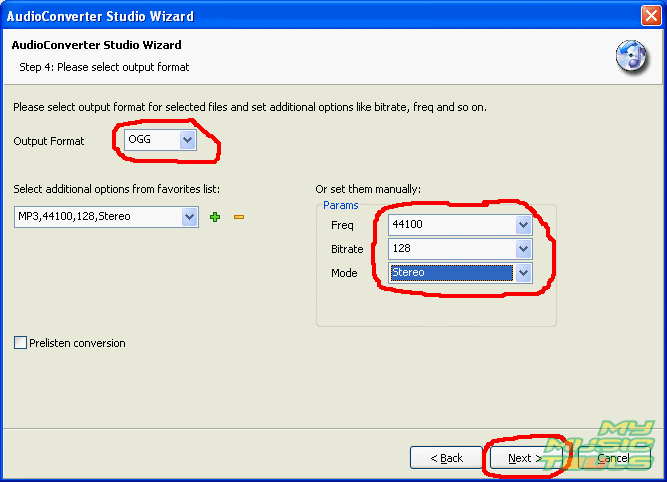 8. The next window of AudioConverter contains information about the selected options of the audio files conversion. Click on "Finish".

9. After you press the button "Finish", the conversion dialog box emerges. Use the button "Skip" if you want to skip conversion of a file; the program will continue converting with the next file. The button "Close" stops the conversion process completely, while the button "Background" minimizes the conversion window to the system tray; the conversion will continue in the background mode.