How to play several audio files?
1. Start Audio Record Wizard.
2. Press the button "Add" to add audio files to the list.

3. In the window "New/Open File" select the required audio file and press the button "Save".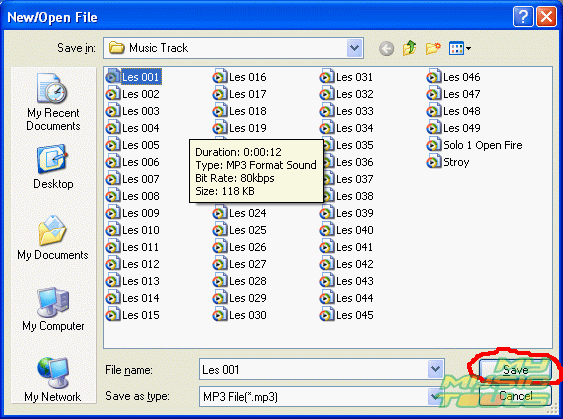 4. Repeat steps 2 and 3 several times to add the required number of audio files. In this way you will create a play list.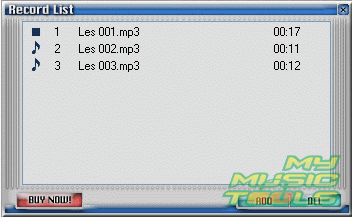 5. To start the playback press the button "Play". The program will play the files in the list one by one. Use the buttons in the Toolbar to control the playback: stop playing, add new file to the list, make a recording.

6. Have a good time!!!