How to fix a blurred video?
Introduction.
Editing video is always a bit tricky. You need to adjust colors, contrast, brightness for certain parts of the picture, and then do that to all frames of the video. With long videos, it's hardly a possible thing to do. That's where smart video editor programs step in. They can adjust certain parameters of every frame automatically, just following your pattern. EnhanceMovie is one of such programs, it can help you to improve your video significantly in a few clicks. Unlike other video editors, the program has a nice feature called "Magic Enhance" that improves any video automatically. If you need more control, you can adjust parameters individually. Several filters may be applied at once.
Step 1: Download and install the program.
Download EnhanceMovie to a known location. Run the downloaded setup and follow its instructions to install the program.
Step 2: Start the program. Open your video file.
Launch EnhanceMovie. The main window will be shown: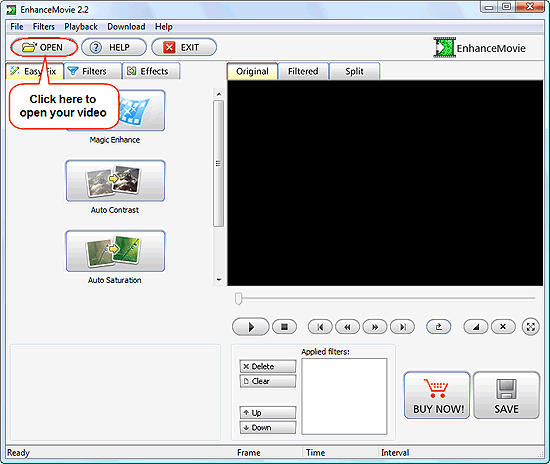 Click the "Open" button on the toolbar to add your video for processing.
A usual "Open" dialog window appears. Browse to the folder with the video(s) that should be repaired, select a file, click "Open".
Now you are able to preview the video in the previously black area. Use the controls just below the area.
Step 3: Repair blurred movie.
Now let's click the "Split" tab above the preview area, then click the "Magic Enhance" button on the left.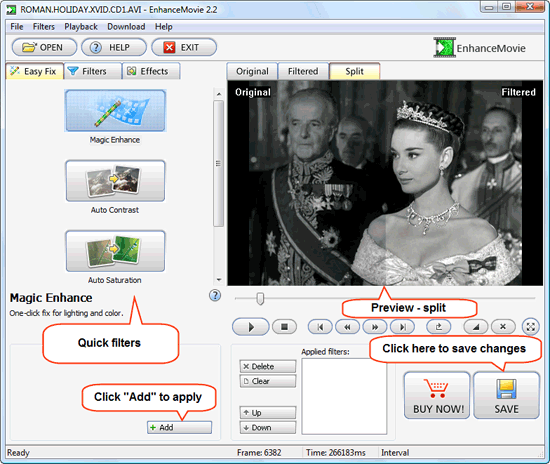 The program will analyze our movie and try to adjust certain parameters automatically. If you are satisfied with the picture, click "Add" in the lower part of the window to add the Magic Enhance filter to the job. If you don't intend to apply other filters, just click "Save" in the right lower corner of the program to apply changes.
In just the same way, you can adjust contrast and saturation.
However, sometimes you may want to experiment a bit more with different filters and to adjust parameters manually. A variety of filters are at your service. Click the "Filters" tab on the left: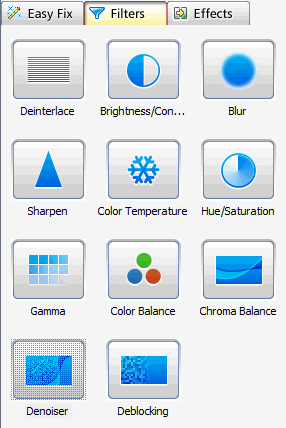 Adjust values by dragging sliders in the lower part of the window. Do not forget to click the above mentioned "Add" button to apply the settings, as otherwise EnhanceMovie shows only a preview and then discards settings as soon as you go to another filter.
With a blurred video, you may be particularly interested in the "Sharpen" filter.
There are also built-in effects that can help you, if you are creating a movie from home-made episodes. The effects are available on the "Effects" tab.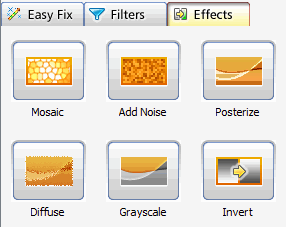 The trial version of EnhanceMovie adds a logo to all movies that you encode with the program. You can register the program to remove all its limitations.