How to create a playlist?
1. Launch 1st MP3 Tag Editor.
2. Select files for your playlist in the main window of mp3Tag Editor.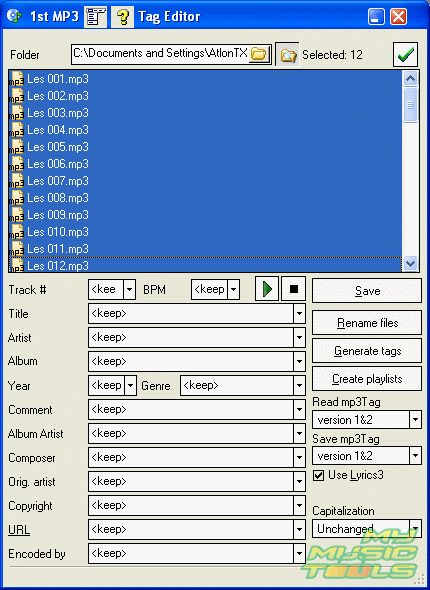 3. Press the button "Create playlists" .

4. If the selected files contain mp3 tags the program will generate a table in the "Rename/Generate/FreeDB/Playlists" window. You will be able to edit the tags.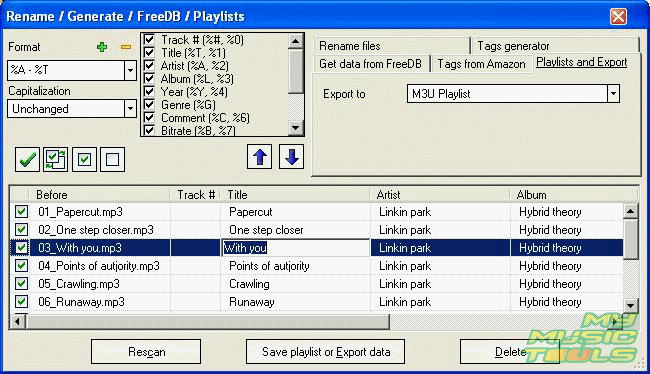 5. In the "Playlists and Export" tab select an operation out of the fall-out menu: create a M3U or a PLS playlist.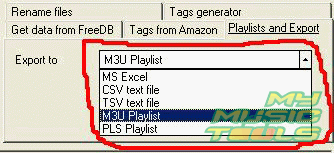 6. Press the button "Save playlist or Export data" to save the playlist.

7. In the emerging "Save As" dialog box select a location for your playlist. Press the button "Save".