How do I convert AVI to 3GP?
Introduction.
3GP is a multimedia container format for mobile phones. It is based on the well-known MPEG4 Part 14 (MP4) format, the latter was simplified to reduce size of files. Most 3G capable mobile phones can play and record 3GP and 3G2 video.
If you have a modern cellular, you may wonder how to transfer videos to it. Well, the transferring itself can be done using the bundled software, but what about compatibility? 3GP is hardly used on computers, and most media players can't even recognize it. On the other hand, it's perfect for mobile phones, because of the optimized size and performance.
To resolve the issue, you need a tool like Movavi Video Converter. This program can easily convert AVI to 3GP.
Step 1: Download and install the program.
Download Movavi Video Converter to a known location. Run setup and follow its instructions to install the application.
Step 2: Start the program. Select your video files to convert.
Launch Movavi Video Converter. Click the "+ VIDEO" button on the toolbar to add video files to the conversion list.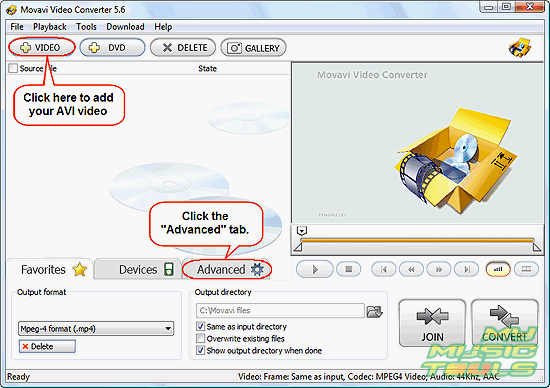 A usual "Open" dialog pops up. Browse to the location where your video files are stored and select the one(s) you want to convert. Click "Open".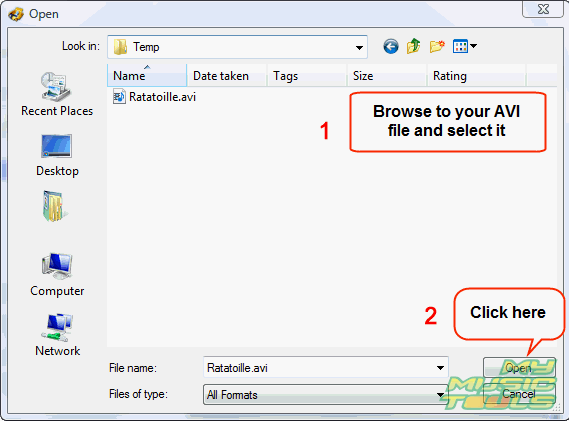 Step 3: Set output folder and format. Convert your videos.
The files will be added to the list. If you want to preview a particular file, just select it with your mouse and use controls in the preview area (on the right).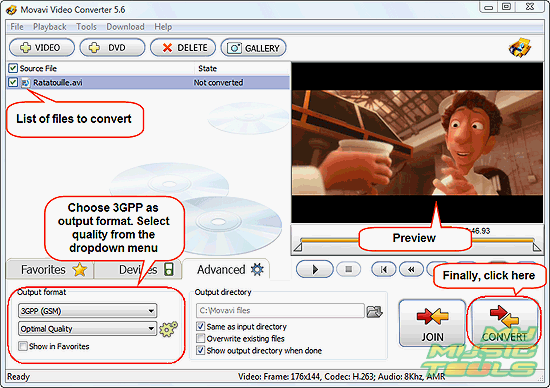 In the preview area you can also set boundaries of the fragment to convert. This may be useful if you don't intend to convert the whole file.
In the lower part of the window, make sure that the "Advanced" tab is selected. You can see two areas there: "Output format" and "Output directory". Select "3GPP (GSM)" from the first dropdown menu in the "Output format" area. The second dropdown menu offers you a number of quality settings. You can adjust settings manually by clicking the cogwheels on the right.
For output directory you can use any directory on your computer. If for some reason the 3GP converter can't save files there, check your permissions and ownership on the folder.
Finally, click the large "CONVERT" button in the right lower corner of the window.
The trial version of Movavi Video Converter converts only 30% of a file. If you are satisfied with the quality and features, you can purchase the program and remove all restrictions instantly with your registration data.