How to convert MKV to DVD?
Introduction.
Of course, it is not possible to turn a piece of information on your HDD into an optical disc, but you can convert an MKV file into the file structure known as DVD video. This structure can be without any further changes burned to an empty DVD disc and played back in any DVD or Blu-ray player.
We will use AVS Video Converter to convert MKV to DVD.
Step 1: Download and install the program.
Download AVS Video Converter to your computer and start the file. Follow instructions of the setup wizard to install the video converter.
Step 2: Start the program. Open MKV.
Launch AVS Video Converter. In its main window, find the "Browse" button on the right: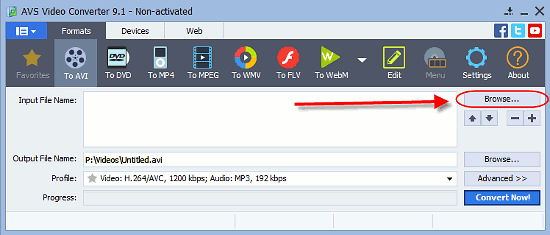 Click the button. A usual "Open file" dialog will pop up: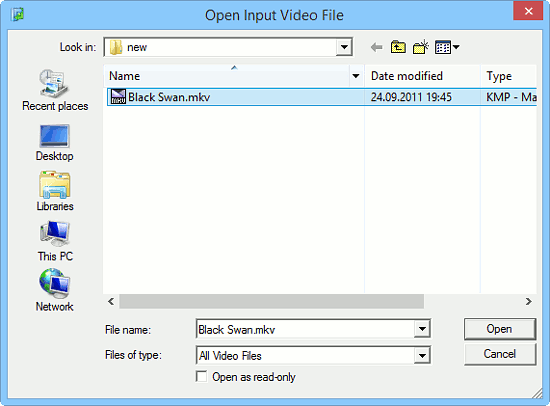 Find and select your MKV video file, then click "Open".
Step 3: Convert MKV to DVD.
AVS Video Converter will analyze and add your MKV file to its "Input File Name" list: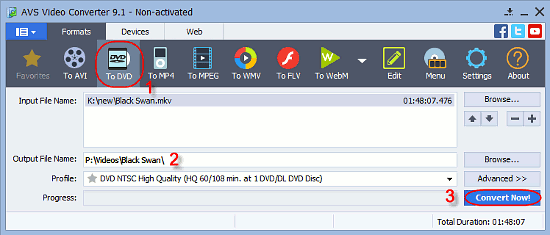 Now, on the toolbar of the program, find and click "To DVD" (1). You can find this button on the "Formats" tab.
Make sure that a suitable path is shown in the "Output File Name" field (2). You can edit the path manually or click the "Browse..." button next to this field to select a different folder.
Finally, click the "Convert Now!" button in the lower right corner (3) to convert your MKV to DVD.
In the "Profile" field, the currently selected DVD profile is shown. Using the high quality profile, we can burn up to 60 minutes of video to a usual DVD (single layer). If our MKV is longer than that, we need a different profile (or a double-layer recordable DVD). Just click the field to access the available profiles: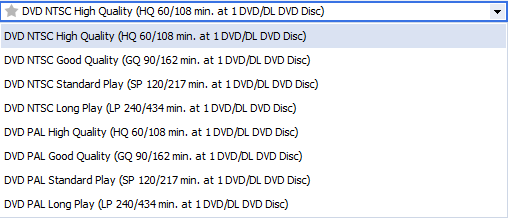 Select a suitable profile ("Standard Play" is good for most purposes) and click "Convert Now!" to convert MKV to DVD.
The free trial version of AVS Video Converter adds a logo to all converted files. If you like the software, you can register it and remove all limitations.