How do I convert AVI to PSP format?
Introduction.
PSP (PlayStation Portable) is a handheld game console from Sony Computer Entertainment. It has a pretty large screen and is capable of playing different kinds of multimedia content, including music and movies.
However, like the majority of portable devices, PSP accepts movies only in a special format, with its own resolution, audio settings etc. If you store your movies as AVI files or DVDs, you should convert them to the PSP format first. We will discuss how to convert AVI to PSP format with Movavi Video Converter.
Step 1: Download and install the program.
Download Movavi Video Converter to a known location. Run setup and follow on-screen instructions to install it.
Step 2: Start the program. Select AVI files to convert.
Launch Movavi Video Converter. The main window will be shown: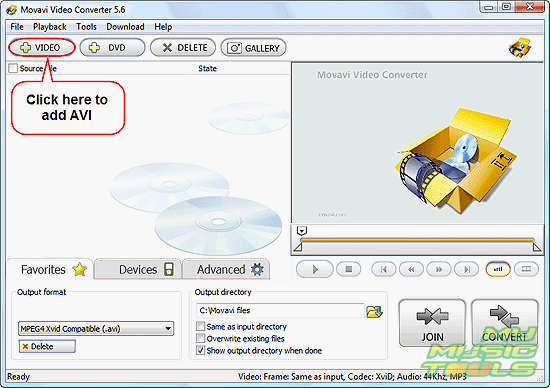 Click "+ VIDEO" on the toolbar to invoke a usual "Open" dialog.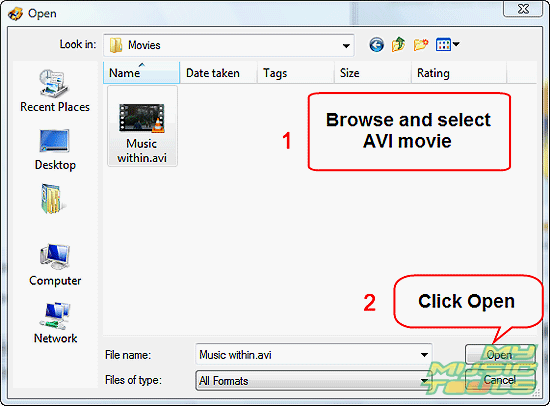 Browse to the folder where your AVI files are stored, select the one(s) you want to transfer to your PSP, click "Open".
Step 3: Set output folder and format. Convert AVI to PSP.
The AVI file(s) will be added to the conversion list of the PSP converter.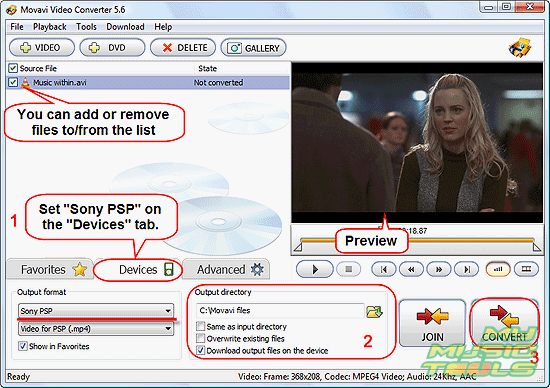 Now you can select a file from the list by clicking on it, and then preview it using the built-in player. You can also add more files, or remove mistakenly added files from the list.
How do we convert AVI to PSP format?
Click the "Devices" tab (1). In the "Output format" area, select "Sony PSP" from the first dropdown list. The right format will be automatically set up.
In the "Output directory" area, choose a folder where you want to save converted videos (2). You can use the same folder where your AVI files are stored, or set any other folder on your computer. Optionally you can also transfer the converted files directly to your PSP device.
Finally, click "CONVERT" in the right lower corner of the program to start converting AVI to PSP.
The trial version of Movavi Video Converter converts only 30% of a file. If you are satisfied with the quality and features, you can register the program online and unlock it using the provided data.