How to convert AVI to WMV?
Introduction.
Both AVI and WMV are popular video formats developed and promoted by Microsoft. WMV is a newer format that supports some interesting features (like streaming and content protection), which makes it preferred in certain situations.
You can easily convert AVI to WMV with AVS Video Converter.
Step 1: Download and install the program.
Download AVS Video Converter to your computer and start the file. Follow instructions of the setup wizard to install the video converter.
Step 2: Start the program. Select AVI to convert.
Start AVS Video Converter. In the main window, take a look at the right: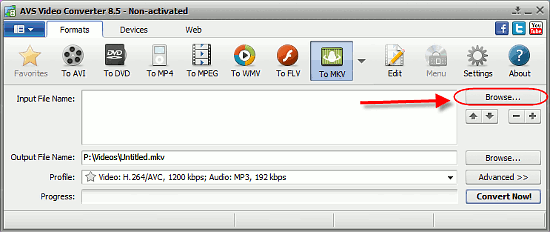 Click the "Browse" button to browse for AVI files that you want to convert to WMV. This opens a usual "Open file" dialog: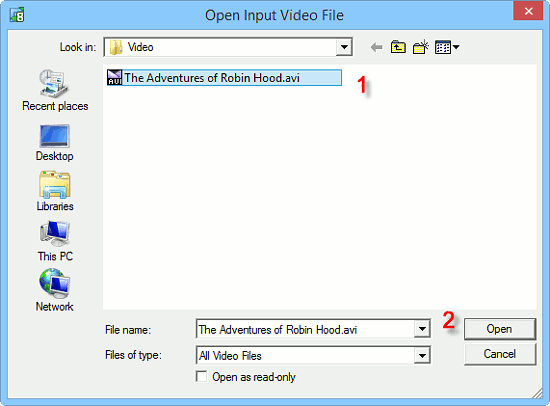 Select an AVI file and click "Open".
Step 3: Set WMV as output format. Convert AVI to WMV.
AVS Video Converter will analyze your AVI and add it to the list. Now make sure that the "Formats" tab is selected and click the "To WMV" entry (1):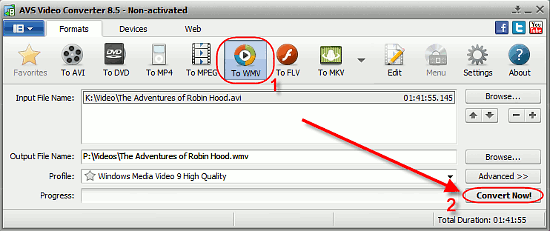 Finally, click the "Convert Now!" button in the right lower corner of the program to start converting your AVI to WMV.
The conversion process will take some time, depending on your hardware. Finally you will find the converted WMV file in the output folder.
Additionally, you can select a different output folder, change the output filename (using the "Output File Name" field), or select a different WMV profile from the "Profile" dropdown list:

Advanced users can adjust any settings by clicking the "Advanced" button on the right.
The free trial version of AVS Video Converter adds a watermark logo to converted videos (the original files always remain unchanged). If you like the program, you can register it and remove all limitations.