How to convert video for Android?
Introduction.
Android is a popular operating system for mobile devices (mostly smartphones and tablets) by Google Inc. Based on the Linux kernel, Android is open and free. With millions of Android apps available in the Google Play store, this operating system can turn a smartphone or a tablet into a full-featured computer.
While many Android devices can play videos in various formats (depending on the installed software), it is better to convert video for your Android device. This will allow you using your smartphone or tablet more efficiently: such a video will take less storage space and computing power, which will let the device include more videos and work longer without recharging.
You can convert video for Android with AVS Video Converter.
Step 1: Download and install the program.
Download AVS Video Converter to your computer and start the file. Follow instructions of the setup wizard to install the video converter.
Step 2: Start the program. Select videos to convert.
Launch AVS Video Converter. In the main window, click the upper "Browse" button on the right: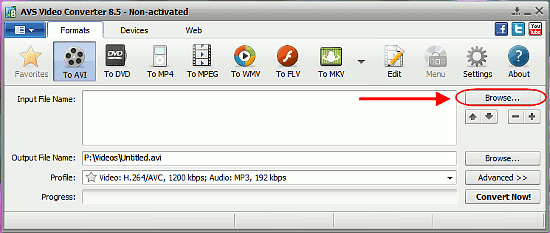 A typical "Open file" window pops up.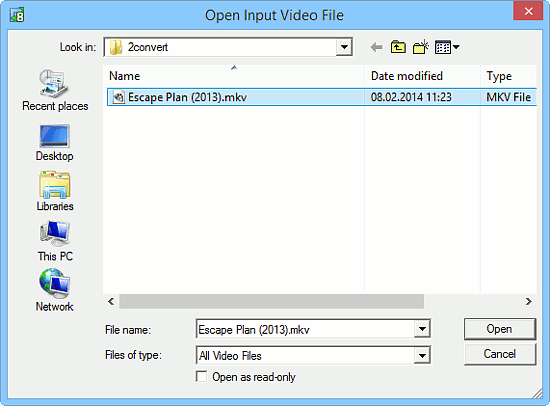 Browse to the folder where you keep your videos and select the one(s) that you want to convert to the Android format. All popular video formats are supported.
Click the "Open" button to add the video(s) to the conversion list of AVS Video Converter.
Step 3: Convert video to Android.
If your file is pretty big, AVS will need some time to analyze it. After this (typically, a few seconds) the file will appear in the list: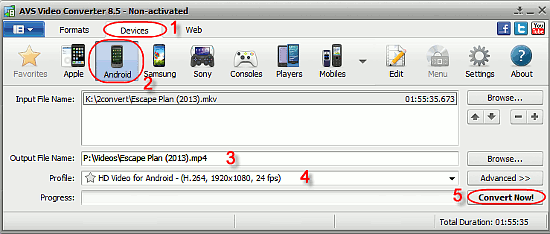 Now click on the "Devices" tab at the top of the window (1). The contents of the toolbar changes. Click "Android" (2).
In the "Output File Name" field (3), choose a location and a filename for your converted video file. You can click the "Browse" button next to this field to browse folders of your computer.
The "Profile" field (4) offers a number of presets for Android video: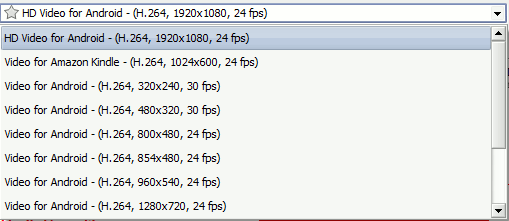 The most important parameter here is screen resolution. While you can go for "HD Video for Android", it is not recommended if your device supports only 800*480. Just use the native resolution of your device here.
Finally, click the "Convert Now!" (5) button. AVS Video Converter will start converting your video, which may take some time. After this, copy the converted video to your Android device.
The free trial version of AVS Video Converter adds a logo to all converted files. If you like the program, just register it and remove this limitation.