How to convert a video file with subtitles?
Introduction
Most cookie cutter video software that provides a sensible interface and quick solutions for video files conversion don't allow to work with files with multiple audio tracks and subtitles, while professional programs will probably make you regret you are trying to get multi-lingual TV shows to run on your mobile devices.
Video Converter Studio X is a ready-made solution for files with one or more subtitle options. Below is an easy step-by-step tutorial on saving video files with subtitles in the format suitable for your device.
Step 1: Download and launch the program
Download Video Converter Studio X and install it. Note that there is also a one-click installation mode.
Step 2: Select video files
To import video files simply drag and drop them into the program window or click on the 'Add file' button on the toolbar on top. There are two modes: the 'Simple' and the 'Extended' one. In order to be able to manage more settings, we recommend switching to the extended mode from the default 'Simple' one.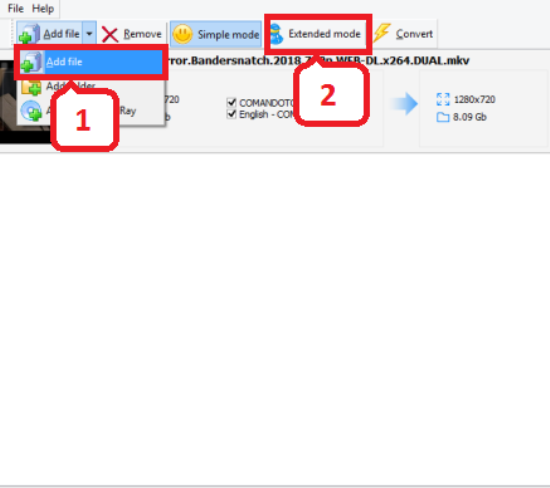 In the menu on the right, you can select the conversion format type in the most convenient way for you: by the device or by the format by selecting one of the two tabs: ''Devices' or 'Formats'. The first one is for those who would like to use the video on a certain device, while the second one is more universal and provides more room for customization e.i. changing resolution, video and audio quality.
In the main menu in the center, there are two columns: the left one list the input file info and the right one - the output info.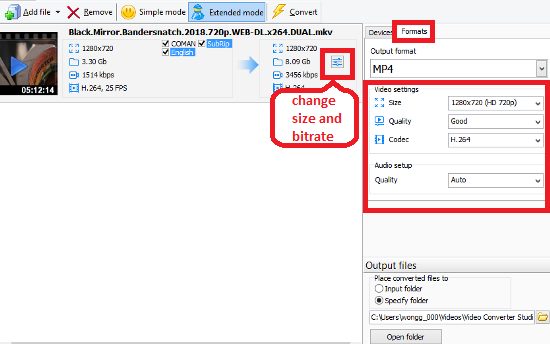 If there are multiple subtitles to choose from the program automatically selects the ones in default language that you picked when you were installing it. To modify subtitle settings go to 'File > Options' on the toolbar on top.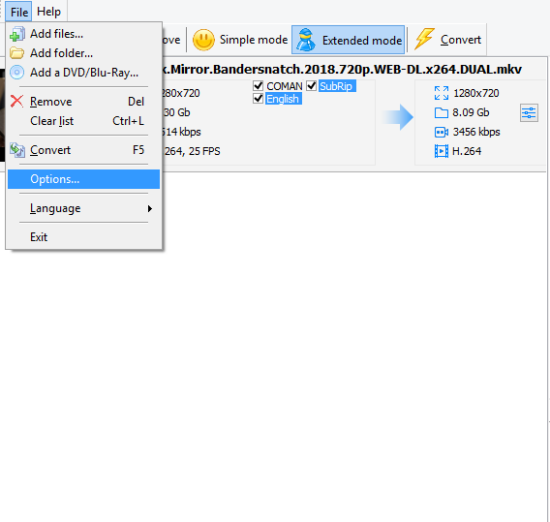 Once an extra window opens, go to the 'Subtitles' tab and select 'Custom choice'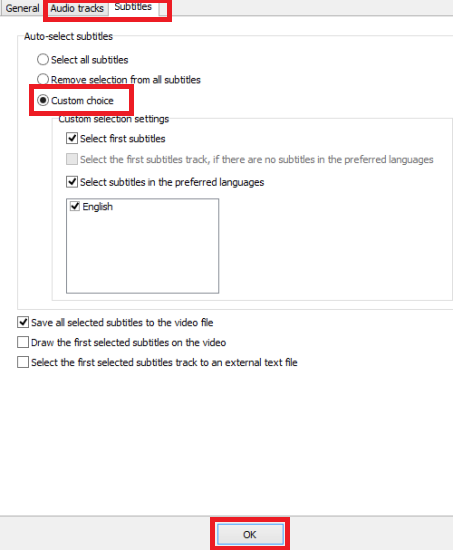 Step 3: Convert and save files
All the output files will be saved in the default folder. To change this setting use the 'Output files' menu in the bottom right corner and pick a folder on your computer.
To convert files simply press the 'Convert' button on the toolbar on top.